JustEdu is an education centre whose brand is synonymous with fun learning, a nurturing of one's passion, and teaching from the heart. Established in 1999, formerly known as Just Education, grew from a single centre in Jurong East to an island-wide institution in the heartlands of Singapore.
Positive word of mouth from satisfied students and parents through the decades enabled us to flourish to become who we are today– a centre created for students from primary to junior college levels, and powered by a group of passionate staff who believe in providing the best education for your child.
Each year, more than 8,000 students benefit from our tuition services for all core academic subjects. In addition, our company has also diversified into various business arenas such as studentcare, preschool education and edutainment!
The reason for our success has to be the mantra of our teachers: "Teaching from our hearts"; supported by robust teaching methodologies and solid curriculum materials to cement the learning process for our students. We teach from the heart and we care about your child's progress. Join us in inspiring and supporting your child through his education journey by igniting the desire to excel.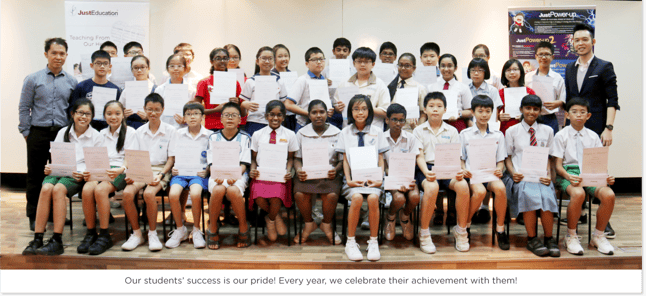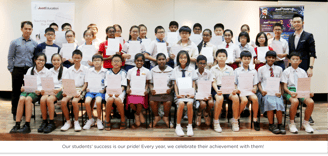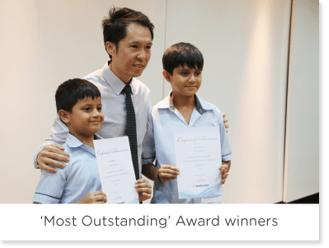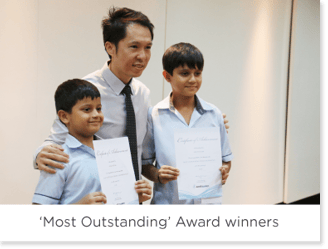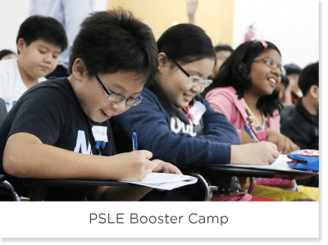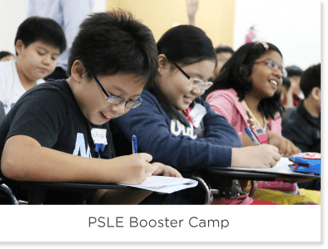 October 2010
Awarded the Entrepreneur of the Year Award
November 2010
Awarded the Singapore HEALTH Award 2010 (Gold)
November 2012
Awarded the Singapore HEALTH Award 2012 (Gold)
October 2014
Promising Franchisor of the Year
November 2014
Awarded the Singapore HEALTH Award 2014 (Platinum)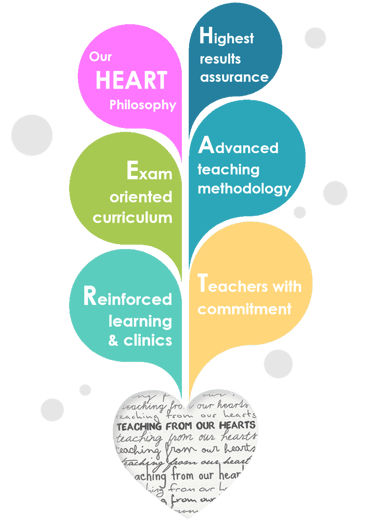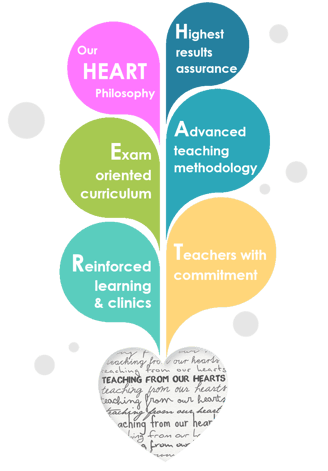 September 2005
Distinguished Finalist for the NUS Entrepreneurship Award
October 2005
Awarded the Singapore Promising Brand Award
October 2006
Awarded the Singapore Promising Brand Award
November 2007
Awarded the Professional Enterprise Award
(Prestige Category – People Development)
November 2008
Awarded the Singapore HEALTH Award 2008 (Bronze)

October 2010
Awarded the Entrepreneur of the Year Award
November 2010
Awarded the Singapore HEALTH Award 2010 (Gold)
November 2012
Awarded the Singapore HEALTH Award 2012 (Gold)
October 2014
Promising Franchisor of the Year
November 2014
Awarded the Singapore HEALTH Award 2014 (Platinum)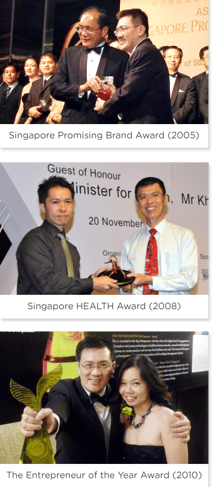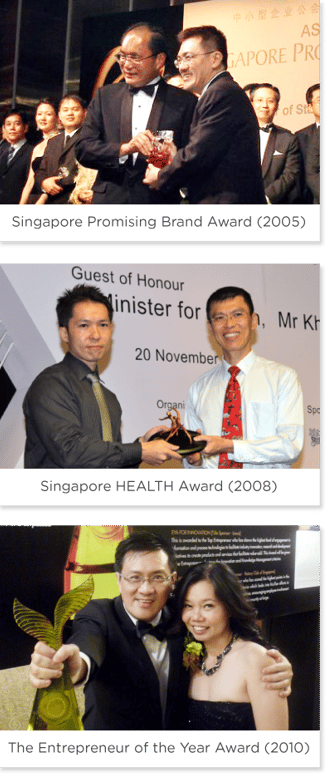 September 2005
Distinguished Finalist for the NUS Entrepreneurship Award
October 2005
Awarded the Singapore Promising Brand Award
October 2006
Awarded the Singapore Promising Brand Award
November 2007
Awarded the Professional Enterprise Award
(Prestige Category – People Development)
November 2008
Awarded the Singapore HEALTH Award 2008 (Bronze)


373 Bukit Batok Street 31, #02-246, Singapore 650373







373 Bukit Batok Street 31, #02-246, Singapore 650373





30 Sembawang Drive, #04-04, Singapore 757713





168 Punggol Field, #04-10,
Singapore 820168





308 Anchorvale Rd, #01-09, Singapore 540308





625 Elias Road, Elias Mall, #02-310, Singapore 510625





大埔安泰路1號大埔廣場1樓麗晶廊40-08 & 09室



30 Sembawang Drive, #04-04, Singapore 757713







168 Punggol Field, #04-10, Singapore 820168







308 Anchorvale Rd, #01-09, Singapore 540308







625 Elias Road, Elias Mall, #02-310, Singapore 510625







大埔安泰路1號大埔廣場1樓麗晶廊40-08 & 09室